Small Business Marketing
Small business marketing is evolving just like any other industry throughout history.  Unfortunately, small business owners can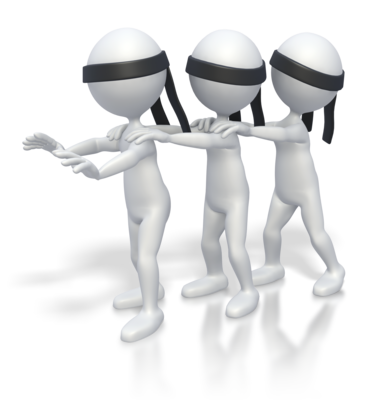 embrace the change or they can continue their older forms of marketing….hoping…wishing……paying……and praying for better results.
Small Business Marketing – Blind Leading The Blind
Sorry to digress but this real life situation might paint a better picture.
In May 2010, Climb The Page met with a small business owner.  The perspective client  was very excited about the small business marketing services however, he recently purchased a large newspaper ad.  In fact, the owner of the company even purchased separate flyers that were to be inserted into the local paper the week the ad campaign ran.  We could tell by the look in his eyes he was excited using the local paper and even admitted that this was a last-ditch effort for the high cost of the 7 day exposure.
Sadly, here are his print media ad results:
| | |
| --- | --- |
| Total cost: |      $976.25 or $139.46 per day |
| Incoming Calls: |      3 |
| Walk-in Customers: |      1 |
| Age of Prospect: |      70+ years old |
| ROI: |      0 – not one customer purchase |
He spent $976.25 for seven days to have a 70+ year old customer come into his shop and NOT BUY a single item.  Needless to say we helped this small business owner create an online presence and within 5 days of our marketing campaign he recouped his investment on the local newspaper ad, 4 times over.  In fact, we did not even create a website for this client……hmmmm?!
We love having results like this and helping the small business owners compete with the big companies online.
Climb The Page cares about the small business marketing success of each and every one of its' clients.  In fact, we offer a 365 day guarantee!  If our work does not provide traffic, phone calls or increased sales….it's on us! (Our average hours per customer is 80
To learn more about Climb The Page, an internet marketing company please click the previous link.