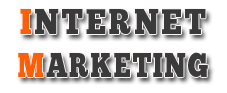 If you are looking for an Internet Marketing Company that can handle small businesses, medium sized businesses and Fortune 100 Companies then Climb The Page is the answer!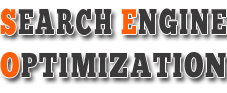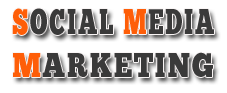 Let our social media marketing experts spread the word by gaining fans, followers and friends. Climb The Page has vast social media marketing experience with website and product launches!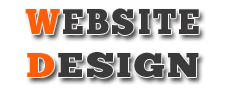 Not all Websites are created equal. Our website design company ensures the latest valid and compliant markups. Our designers create a solid foundation upon which search engines and customers take action!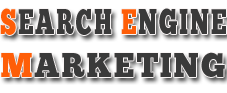 As a search engine marketing company, we can utilize both natural organic listings as well as paid inclusions. Our SEM experts will custom tailor your paid search engine marketing campaigns for the maximum ROI.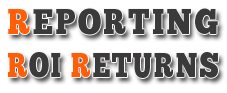 Let our propriety reporting and tracking show you verifiable internet marketing results. Not only do we show our client's their campaign results but we constantly tweak our efforts for their maximum ROI.
Internet Marketing & Search Engine Optimization by Climb The Page
Climb The Page is a full service internet marketing company and search engine optimization company that specializes in helping small, medium and large scale businesses with their online marketing campaigns. From multi-million dollar product launches to helping a local small business owner drive traffic to a website - Climb The Page deploys the latest internet marketing techniques for maximum online exposure. With over 35 years of combined internet marketing experience, Climb The Page is constantly adjusting our client's online marketing to bring maximum exposure, traffic, conversions and sales.
Our Internet Marketing services include:
Search Engine Optimization
Why spend thousands on a new website if it you do not have anyone visiting your new virtual real estate? As a SEO company - Search Engine Optimization we handle how the search engines understand the website as well as, how real visitors find and navigate the website. In addition, our team is constantly monitoring each client's campaign and tweaking both on and off page factors for any recent search engine algorithm changes.
Social Media Marketing
Social Media Marketing is an absolute necessity for today's businesses. At Climb The Page, we create platforms for our clients to truly engage with their customers by using social media marketing. Real time notification and interactions are pivotal and play a key role in bottom line profits. Emails are becoming so passé and the modern businesses are using Facebook, Twitter and LinkedIn to build brand awareness and client engagement.
Website Design
Our website designers use the latest in W3C Compliance Standards. Not only do our client's website look beautiful to their clients but more importantly, the search engines fall in love with them as well. Not all websites are created equal and at Climb The Page we know this is the foundation of all your internet marketing presence.
Search Engine Marketing
Search Engine Marketing is the process by which we use the search engines, Google, Yahoo and Bing to display client's internet marketing campaigns and drive traffic to their online marketing efforts. Search Engine Marketing or SEM can include both paid advertising listings and free (organic) SEO listings in the search engines.
Local Internet Marketing
Our small business clients have seen incredible results with our local internet marketing campaigns. Multiple keywords, multiple Search Engine Page #1 domination have put numerous smiles on our small business owners faces. In fact, once we partner with a client for a local internet marketing campaign....
Video Marketing
Hands downs, videos work! How else can you engage a customer and allow a customer to know, like and trust you online? We have found that the more potential customers surf online, the more ADHD they have when it comes to written words. Climb The Page uses video marketing to present your brand essence to your prospects. We have produced videos for both small businesses and large scale corporations.
Online Reputation Management
As today's businesses increase their online presence, they overlook that a disgruntled employee or upset customer can tarnish their brand with a few strokes of the keyboard. These negative and degrading comments can play a major deterrent in the business gaining trust of new customers. Climb The Page provides a proven online reputation management system to give it's client an online piece of mind.