Online Reputation Management
Online Reputation Management is now a necessary tool for modern businesses. With increased online exposure comes increased risks. Disgruntled reviewers can easily dismantle a company's reputation with a few anonymous reviews, posts or comments.  When potential customers see negative they will quickly contact the competition.
Online Reputation Management – Reviews That Leave A Mark!
Years of blood, sweat and tears for a business can be instantly tarnished with a few simple mouse clicks.  The anonymity of the internet allows individuals to write degrading comments that would otherwise, never be spoken in person.  At Climb The Page, we assume a pro-active role in monitoring our client's brand and online reputation.  Our proven Online Reputation Management Action Plan addresses the negative comments, controls the voice of the conversation, engages with social media marketing and pushes negative items off the highly visible pages of the search engines.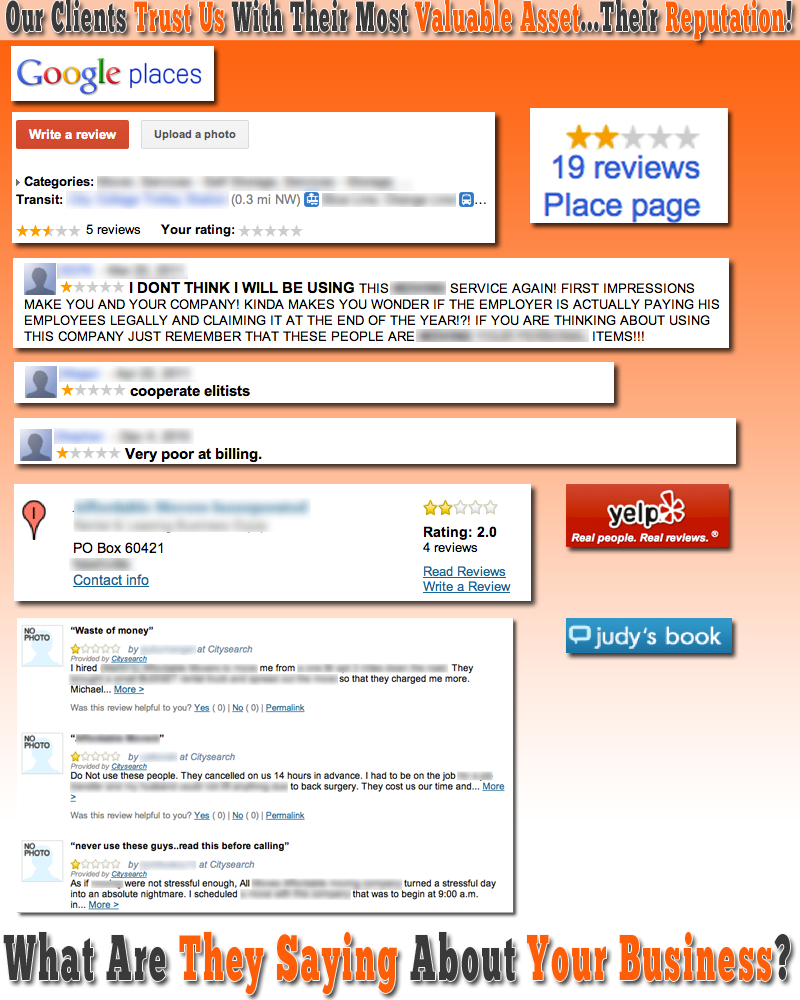 Contact Climb The Page - For Results Based Online Reputation Management
We work shoulder to shoulder with businesses to protect their most valuable asset!